SensorInfo.cc File Reference
#include <cmath>
#include "SensorInfo.h"
#include "Shared/FamilyFactory.h"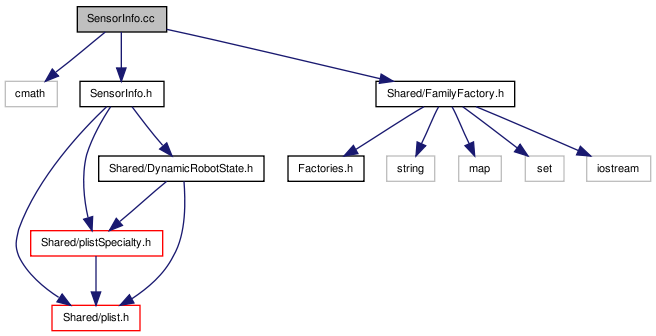 Go to the source code of this file.
Namespaces

namespace
plist

A collection of classes to implement the Propery List data storage format, a XML standard used by Apple and others.




Functions

template<>
SensorInfo *
plist::loadXML (xmlNode *node)
This specialization looks for the SensorInfo::sensorType, then has the factory construct the correct subtype before loading the node into and returning that.

---
Detailed Description
Author:

Ethan Tira-Thompson (ejt) (Creator)
Definition in file SensorInfo.cc.